The Honorary Consul of the Republic of Indonesia in Ghana, Hon. Paskal A.B. Rois has paid a courtesy call on the Paramount Chief of Aflao and President of the Aflao Traditional Council, Torgbui Adzonugaga Amenya Fitti V at his palace at Aflao in the Ketu South Municipality of the Volta Region.
The courtesy call on the Traditional Ruler formed part of a working visit by the Consul to the area over the weekend where he was the Special Guest of Honour at the maiden Annual General Meeting (AGM) of the Volta College Foundation, a youth development-oriented organization based in the Volta and Oti regions.
The two leaders used the meeting not only to discuss the development of the Volta Region and beyond but also the several investment and tourism opportunities available in Indonesia for the benefit of Ghanaians.
Hon. Rois disclosed that more than 10 million foreign tourists visit Indonesia each year to enjoy the country's rich natural heritage, beaches and tropical forests full of wildlife, divers cultural traditions, culinary specialties and bustling cities. According to him, the Volta Region and Ghana for that matter can achieve the same feat. The Honorary Consul lauded Torgbui Amenya Fitti V for his great leadership qualities in addition to his continuous pursuance of the good of his subjects in his kingdom which spans from Ghana through Togo to Benin.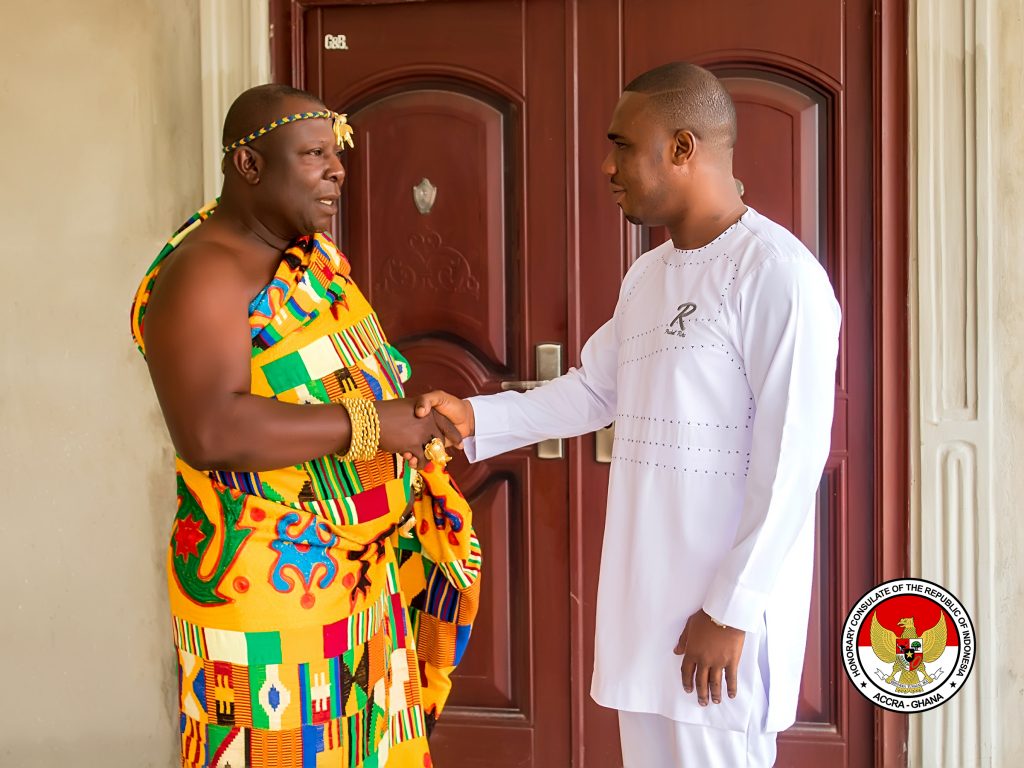 The Paramount Chief who is also the Vice President of the African Council of Chiefs, pledged to use his position to promote the good relationship between Ghana and Indonesia for the benefit of his subjects in particular and the Volta Region as a whole.
Torgbui Amenya Fitti V noted that one area the two countries could effectively collaborate for their mutual benefit is tourism, stressing the need for the Honorary Consul to use his Consulate to realize that vision for the two countries and their peoples.
END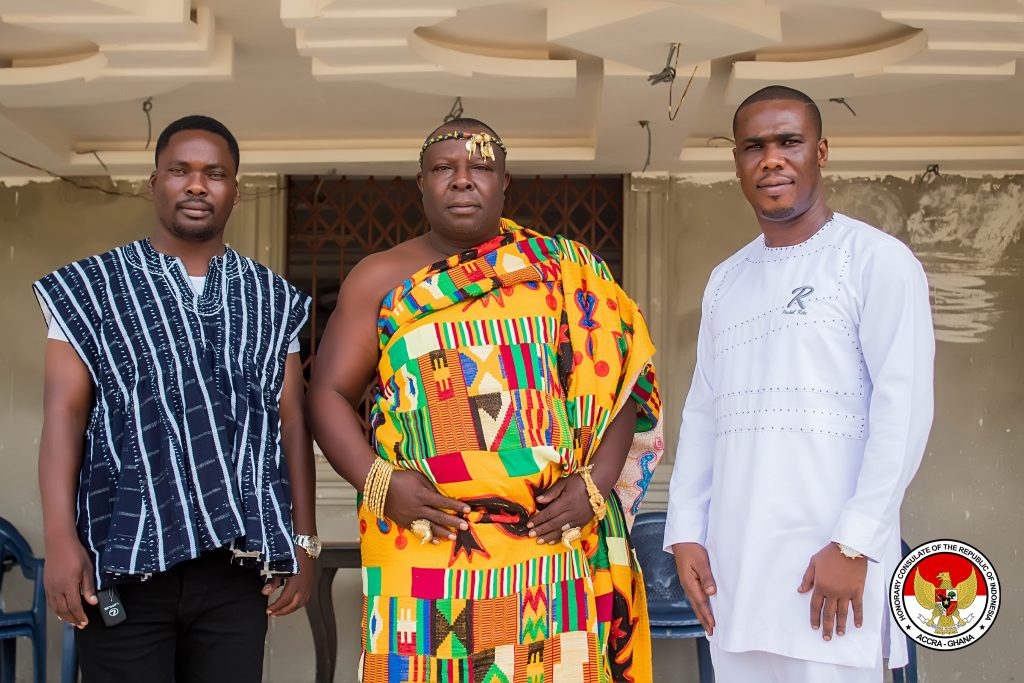 Source: indonesianconsulate.com.gh