The Indonesia Honorary Consul to Ghana, His Excellency Paskal Rois paid a curtesy call to Former President Kuffuor to seek for his guidance, counsel and mentorship.
He requested from the Ex President, J.A Kuffuor his blessings in the discharge of his duties so as to meet the work demands of the office and made known his intentions to intensify bilateral trade between both countries.
H.E Rois shared Indonesia's interest in investing in the Oil and Gas Industry, roads construction, bridges, railways and mining. He added educational scholarships, capacity building, agriculture, trade and manufacturing among others.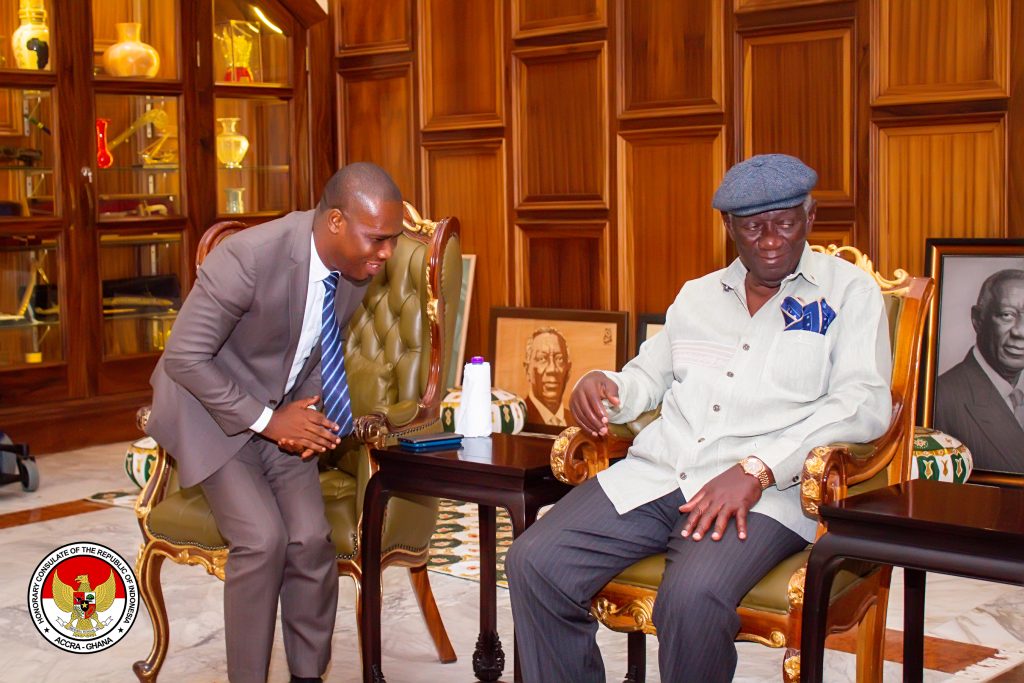 He further indicated the intention of the consulate to work with Ghana Investment Promotion Center (GIPC) and the Ghana National Chamber of Commerce and Industry (GNCCI) to organize a trade expo in Indonesia to give a platform to Ghanaians to exhibit their products to Indonesia and network, adding similar expo will be organised in Ghana for Indonesians.
He assured Indonesia's readiness and willingness to partner develop Ghana's industrial sector
President Kuffuor congratulated H.E Rois and bestowed on him his blessings.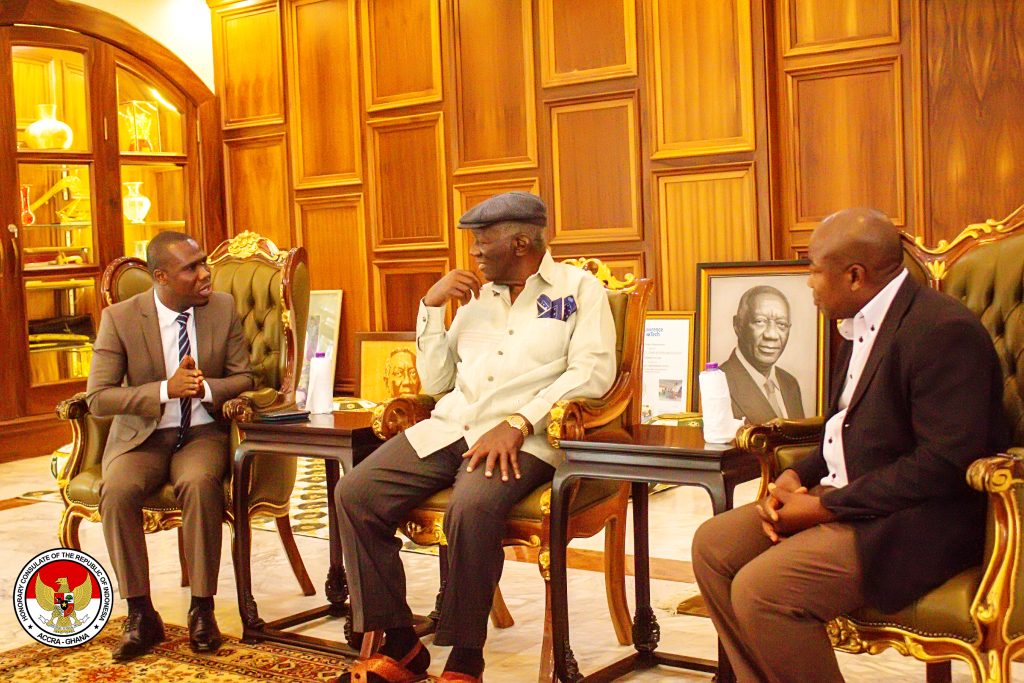 He entreated him to make stronger the collaboration between Ghana and Indonesia for their mutual benefits.
He urged him to work hard towards making Indonesia more visible in Ghana just like other Asian countries.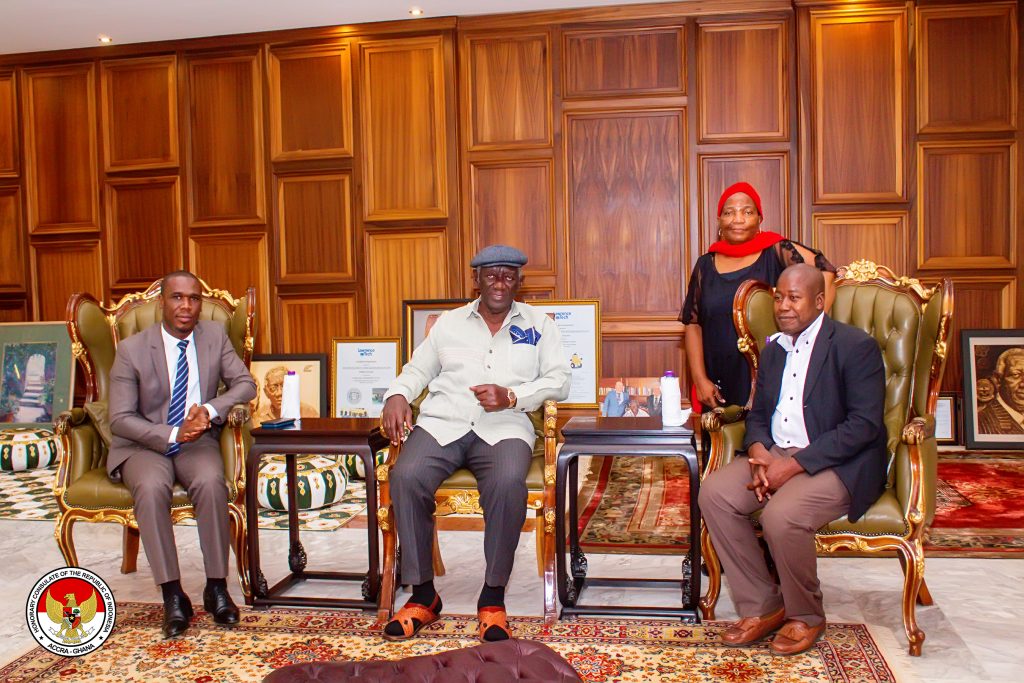 END