IMPORTANT: For the Most Updated General Requirement, please always refer to: https://www.gacl.com.gh/guidlines-for-resumption-of-international-operations/
1. Vaccination
2. Payment for Antigen Test taken at Kotoka International Airport (KIA)
– The following guidelines shall apply:
Payment must be made online at: https://myfrontierhealthcare.com/
Accepted Payment Methods: VISA, Mastercard, Mobile Money
You will receive proof of receipt and Health Declaration Form ID (HDF Unique ID/ Reference)
You will be required to show your payment confirmation receipt for onboarding your flight and at Kotoka International Airport for confirmation.
This platform only accepts cards enrolled in 3D secure authentication. This platform may be unable to process cards without 3D Secure TM ️ verification, including some North American issued cards. If your card is rejected, you will be required to make payment with other bank cards.
Alternatively, payments can be made through Mobile Money or at First Atlantic branches at Airport Residential Area, East Legon or Tema Community One in Greater Accra.
Passengers are required to make the online payment at least 48hrs prior to departure time.
Proof of payment (receipt) shown to Airline before boarding.
Children under 5 years of age are exempted from testing.
Children between the ages of 5-12 years will be tested free of charge upon arrival at KIA.
The following fees apply:
Ghanaians and Ecowas Citizens – $50
All Other Passengers – $150
3. Health Declaration Form
Effective 16 December, 2021, all passengers must pay the Antigen Test first to obtain HDF Unique ID/ Reference
The link to the form: https://www.ghs-hdf.org/
This form must be filled not more than three days before travelling
Please fill the health declaration form prior to arrival to avoid long queue at the Kotoka International Airport
4. PCR Test
Negative PCR Test is a requirement to enter Ghana
The test shall be conducted within 72 hours before the scheduled departure time from the country of origin.
Please upload your PCR Test at: panabios website
Create an account, if you do not have yet
Click check in, fill in the departure and destination country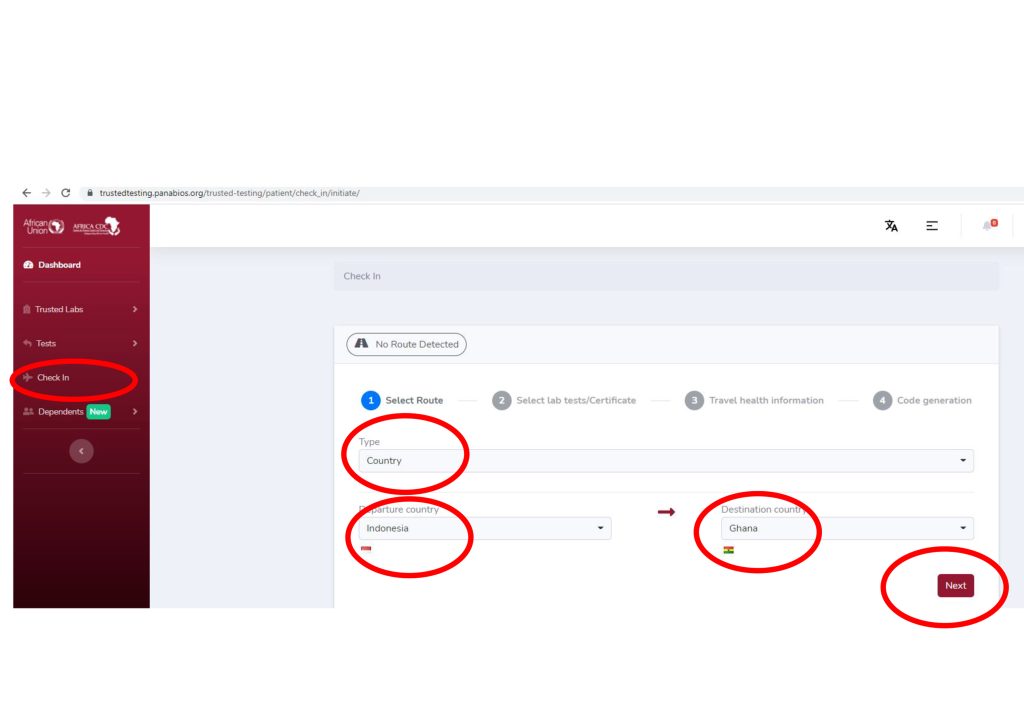 You can either choose to do the test from the TT Lab in Indonesia (listed below), OR upload your own result if your lab is not part of the under listed TT lab.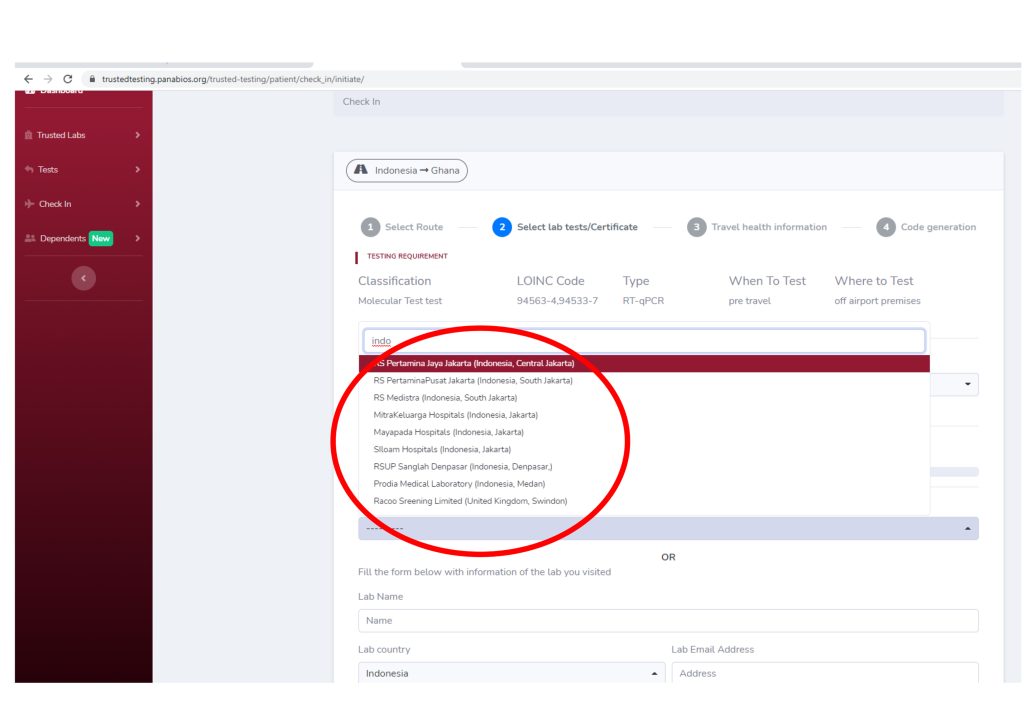 If you choose to upload your own result, click "any other lab", fill the lab name and lab email address.
Choose a file to upload and click "upload"
QR code will be generated. Either screenshot or print that QR code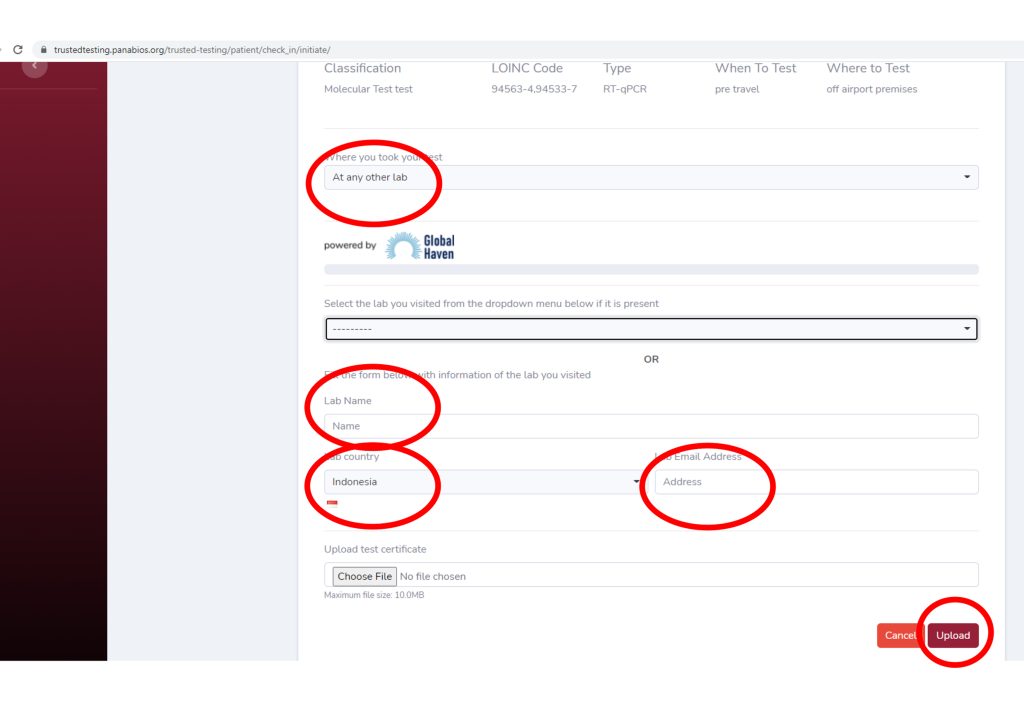 5. Quarantine
There is no mandatory quarantine in Ghana as long as the result of your antigen test at the Kotoka International Airport is negative.
Arriving passengers with a positive result must undergo a seven-day quarantine at their own cost (except Ghanaian citizens).
For detailed protocol of the quarantine, please refer to: https://www.gacl.com.gh/guidlines-for-resumption-of-international-operations/