The Indonesian Ambassador H.E. Dr. Usra Hendra Harahap and the staff of the Indonesian Embassy in Abuja on January 22, 2022 held a meeting with the Benin Industrial Free Zone authorities located in Seme-Krake (with the CEO of Benin FPZ Mr. ICHOLA ALIMI Saliou).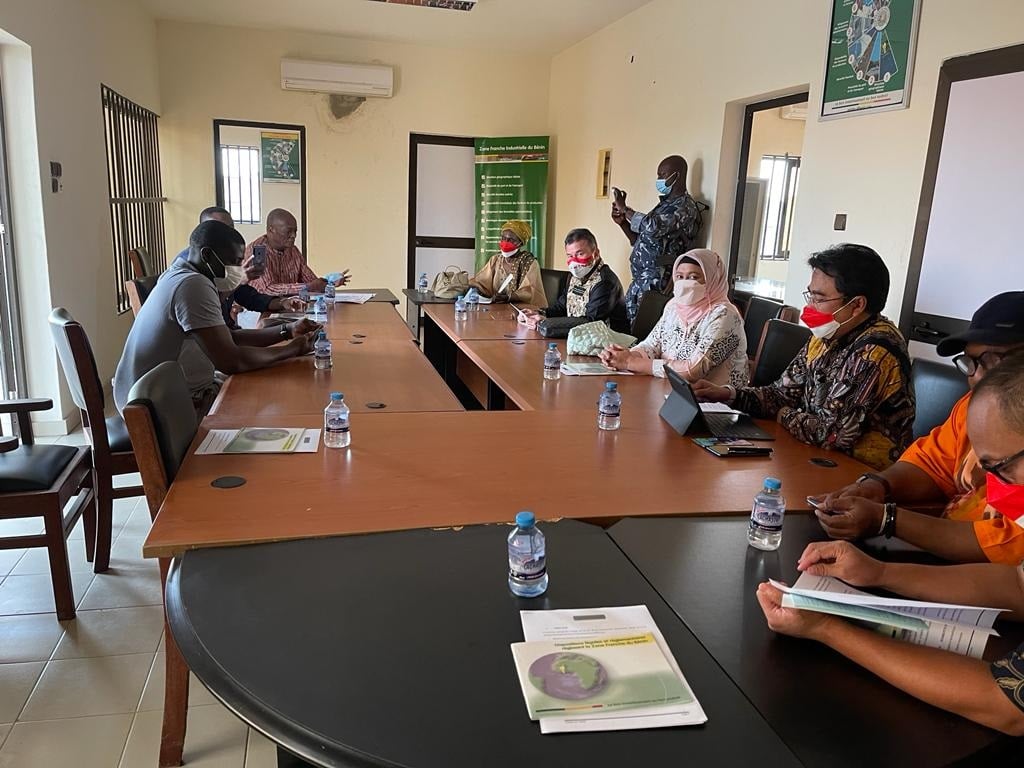 The Indonesian Embassy has succeeded in obtaining an exclusive location of 50 hectares of land in the zone, which is only 6 km from the Benin – Nigeria border, which will be designated for Indonesian companies wishing to invest in Benin. The huge benefits for Indonesian investors when building an industry in this zone include a rental fee of $3/per year/m2 for a 99-year lease, a very wide market access with a composition of 35% of the domestic market (including ECOWAS), and 65% of the global market (tax free) to enter the American and European markets), free access to own raw materials and other attractive facilities provided by the Government of the Republic of Benin. Suitable for investment in the fields of Palm Oil processing, Petrochemicals, Fertilizers and Textiles.
Currently, some of the land has been used by investors from China and the Middle East. "Lets go further to get market access for 500 million population in West and Central African Countries".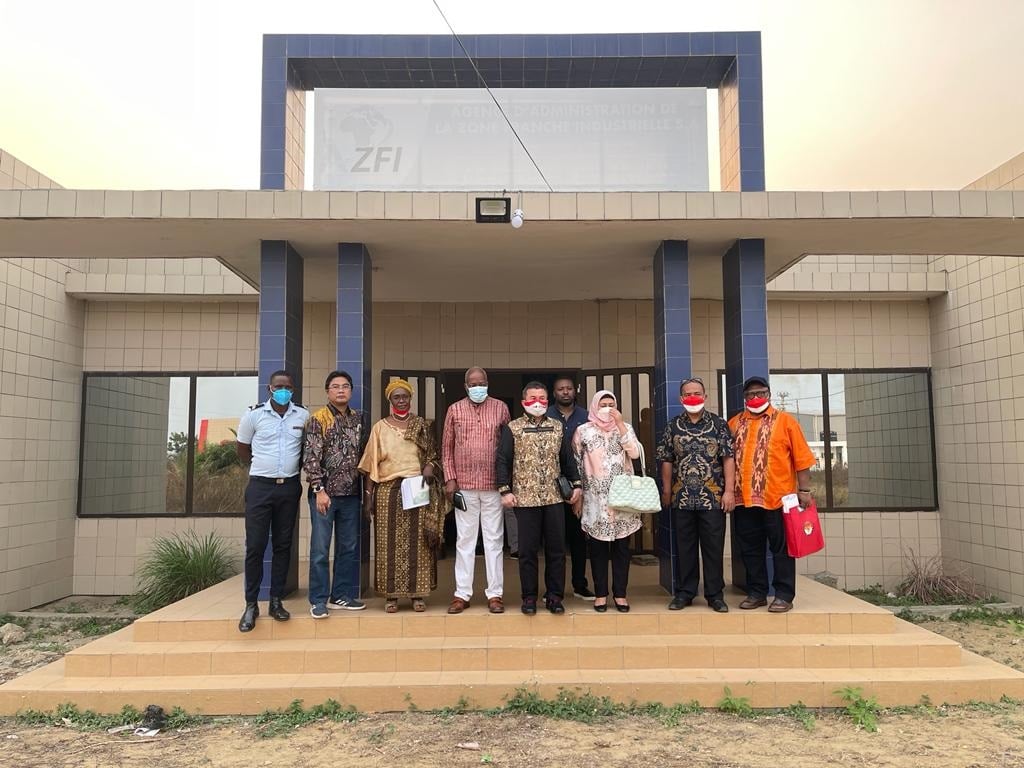 For more information hotline +2349062655952.