On Friday 8th October 2021, The Honorary Consul of the Republic of Indonesia in Ghana Hon. Paskal A.B. Rois received in his office Mr. Agung Sinar Antjol the managing Director of Peace Indo- Ghana Ltd which is an Indonesian company here in Ghana. According to Mr. Agung he said initially, the company imported these products from Jakarta, Indonesia and sells them on the local Ghanaian markets. Later Messrs. Paul Addai and Leonard Eka Gunawan then decided to establish a factory in Ghana.
Upon careful market opportunity analysis, in 1995 a manufacturing plant was set up in Ghana with the name Sinar Indo-Ghana Ltd. Medisoft Medicated Soap was the first to be produced locally. Today, apart from the Medisoft Medicated Soap, products such as, Kris toilet soaps, Kris hand and body lotions, B29 dishwash, B29 washing powders, B29 multi-purpose soaps are produced locally in Ghana under the license of Sinar Antjol Pty in Jakarta – Indonesia.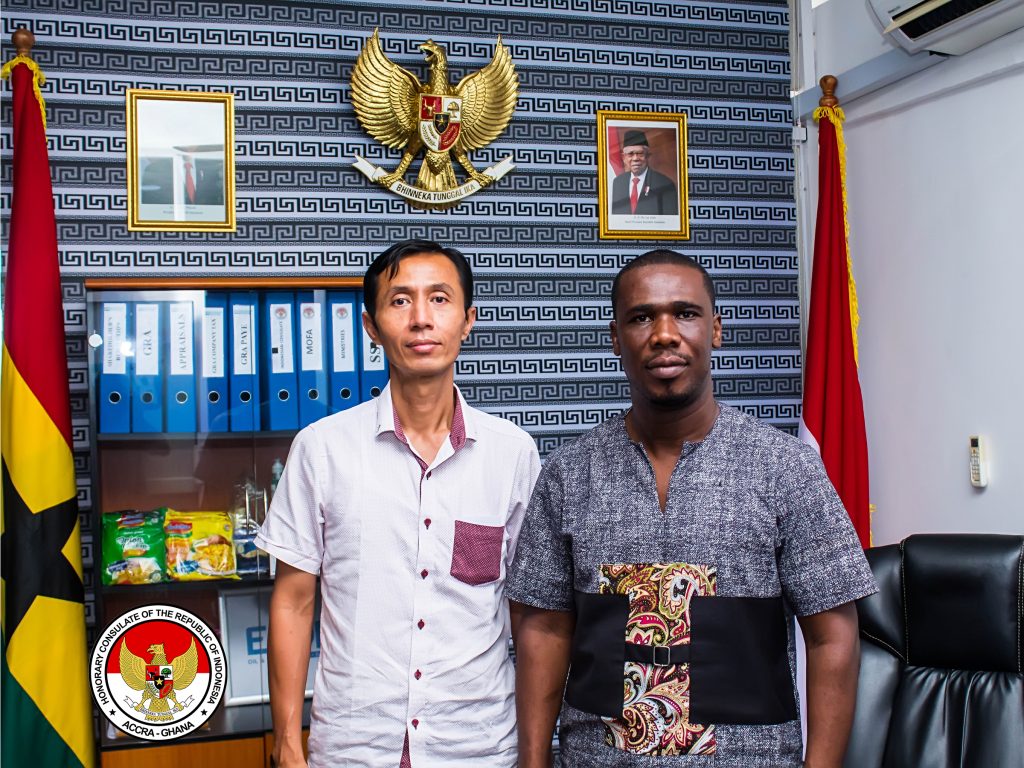 The company now supplies several quality products ranging from soaps, detergents to personal care to their cherished customers across the country and beyond.
Mr Agung has been in Ghana for over 15 years now and said he is very happy with the hospitality he has received from Ghanaians since his arrival. He also shared, Ghanaians are hard working people and his Marketing Manager and Sales Manager have been working with Peace Indo-Ghana Ltd for over 20 years now.
Hon. Paskal A.B. Rois encouraged him to continue the good work and assured him the readiness of the consulate to support him and his company whenever there is a need. Other matters concerning programs and activities for Indonesian Community in Ghana to undertake were also discussed.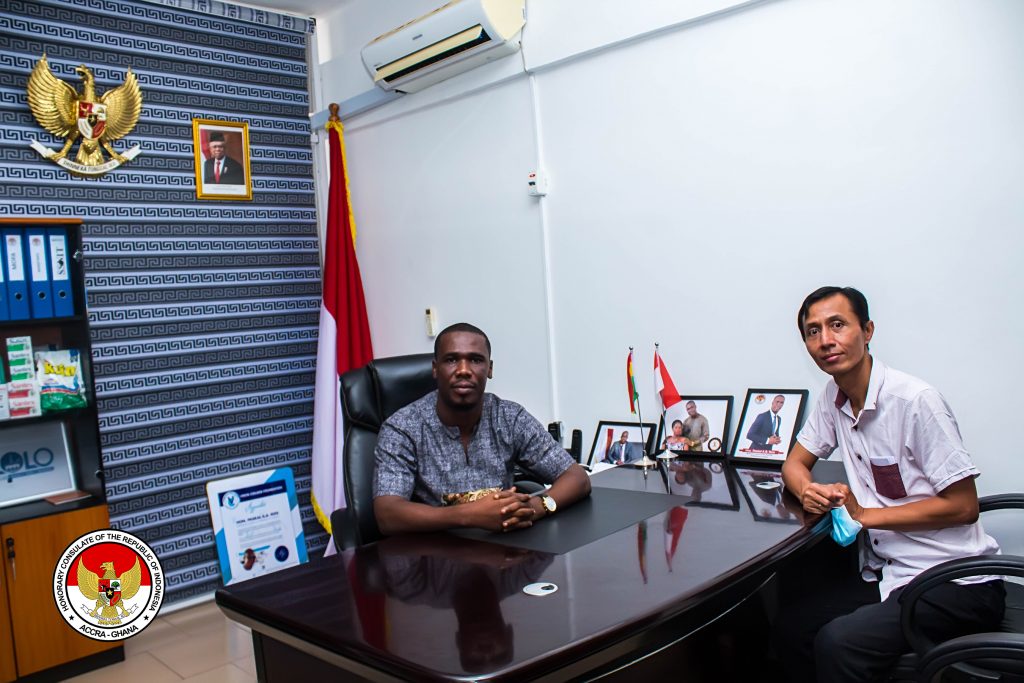 Source: indonesianconsulate.com.gh